Health and Safety Advisory Service
Health and Safety Advisory Service
Every employer needs access to competent health & safety advice by law. We offer an annual health & safety advisory service including unlimited telephone access to your advisor and email support. Our health and safety advisors are here to keep you up-to-date with the latest legislation or any health and safety advice you require. This service is also ideal for those looking to gain SSIP accreditation's such as SMAS, CHAS, SafeContractor and many more.
To request a callback, please fill in the form below
Competent Health and Safety Advisory Service (SAS) for your Business
The Management of Health & Safety at Work Regulations 1999 state that every employer must enlist one or more competent persons to assist in complying with their statutory duties under Health and Safety Law. Where no competent person exists within a company, the services of an external Health and Safety Consultant or Advisor, such as Safety Services Direct, should be sought.
What does the Safety Advisory Service include?
For a one-off, annual fee, we offer cost-effective and comprehensive health and safety support and advice to organisations that need it. We provide you with a competent health and safety advisor who acts as your 'competent person' under Regulation 7 of the Management of Health and Safety at Work Regulations 1999.
This health and safety outsourcing service includes:
Access to our health and safety advice line meeting your competent person's legal requirement.
You will have access to unlimited advice from your competent health and safety advisor, who will be available between 9-5 every day via phone or email. You will be provided with a priority email address which typically prompts a response to any enquiries within 4 working hours of receipt (though often an immediate response can be provided).
An annual review of your Health and Safety policy
It is advised that you regularly review your health and safety policy to ensure that documentation is up to date. If you have a policy that was written/provided to you by Safety Services Direct, then we can review it for you annually, free of charge.
Use of the Safety Services Direct Ltd name & the CV of your designated consultant
With a SAS contract, you are entitled to use the Safety Services Direct name in support of tender submissions and to demonstrate that you have a competent person in place.
Assistance with reporting incidents to the HSE
If required, we will assist with preparing and filing the appropriate reports to enforcement agencies such as HSE.
10% off all training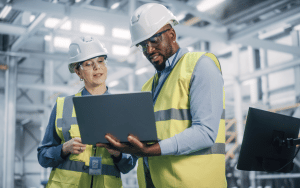 We are covered by full Public Liability, Employers Liability and Professional Indemnity Insurance, and our consultants are members of IOSH, ICE, APS, CIWEM and other professional institutions.
To purchase SAS, or for more information, please call us on 0121 756 7204, and you will be connected directly to one of our advisors.
Please note that the Safety Advisory Service is our lowest level of support for businesses and is aimed at helping you meet your minimum legal requirements within Health and Safety.
However, we do offer more extensive consultancy services, which would be tailored specifically to your organisation's requirements.
This includes support with SSIP Applications, Risk Assessments, Health and Safety Construction Phase Plans.
Furthermore, Safety Services Direct can assist your organisation in tendering and pre-qualifying for contracts with clients/principal contractors where organisations must clearly demonstrate their competence and arrangements with regards to current health and safety requirements.
Please call us on 0121 756 7204  or email info@safetyservicesdirect.com to find out more about these bespoke consultancy services.
Our Health and Safety Advisory Service is Frequently Bought With...
Our Health and safety advisory service is frequently bought with the following products:
For more information about our health and safety advice line, please call us on 0121 756 7204.
Additional information
| | |
| --- | --- |
| Number of Employees | 1-4, 5-15, 16-50, 51-1000 |