SafeContractor Accreditation & Application Help
SafeContractor Accreditation & Application Help
If you are looking for help with your SafeContractor Application, we can help. We have helped many clients across several industries become SafeContractor Accredited. For more info about how we can assist you with your SafeContractor Application, call us today on 0121 348 7828.
To request a callback, please fill in the form below
What is SafeContractor Accreditation?
SafeContractor is a highly respected SSIP Accredited Health and Safety Contractor Competence Assessment Scheme.
With this accreditation, you can rest assured that clients will be fully satisfied that you have met all the health and safety standards and regulations to carry out your job.
SafeContractor is well established within the construction industry, as well as throughout many other industry sectors, as providing a benchmark health and safety standard against which Contractors' Health and Safety Arrangements and Provisions are reviewed.
SafeContractor is also considered as being an SSIP equivalent to CHAS, SMAS, Exor, Acclaim and ConstructionLine.
What are the benefits of SafeContractor Accreditation?
If you're not sure whether SafeContractor accreditation is beneficial for you and your business, then here are just some reasons why you should consider completing a SafeContractor application.
Once you are SafeContractor accredited, you will be listed on the SafeContractor client portal making your business more visible within the industry.
Not to mention, SafeContractor-accredited businesses have proven that their health and safety practices, policies, and procedures meet the required standard, which reduces the need to complete and submit multiple health and safety questionnaires to clients.
But, above all, having a SafeContractor Accreditation Status means that you have been thoroughly audited, which removes the risk from your client, making you an attractive contractor.
With the SafeContractor logo attached to your business, the HSE will clearly be able to see that you have good health and safety practices which have been rigorously assessed, and this will help with the reputation of your business.
It seems like a no-brainer!
SafeContractor accreditation can really boost the visibility, reputation and clientele of your business.
Free Client Portal
When purchasing your SafeContractor Accreditation SSIP, you will also receive access to a bespoke online portal where all your certifications, RAMS and training documentation will be held. Giving you ease of access whether you are on-site or within the office.  This portal is Free of Charge to all our SSIP Clients.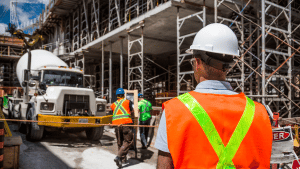 What do I need for my SafeContractor Application?
The SafeContractor Registration process can be quite extensive, which is why many businesses opt for support from a health and safety consultant.
With SafeContractor and SMAS both now require all new members' assessments to include the SafePQQ and PAS91, respectively. All clients will now require a significant number of extra documents in order to attain the accreditations. SSD can help you keep your assessment status while keeping costs as low as possible. A one-off fee of £300 +VAT will give you all the policies you need to gain these extra parts of the assessment. This package includes Environmental, Modern Slavery, Anti-Bribery, Equality, Equal Opportunities and Quality Policies to help you gain the Assessment you need.
SafeContractor will assess a range of health and safety policies and procedures within your business by reviewing current documentation and posing a series of questions.
Some of the things you will need to provide as part of your SafeContractor application are listed below, although not everything listed is applicable to every business:
Health and Safety Policy
Health and Safety Arrangements
Risk Assessments and Method Statements
COSHH Assessments
Work Equipment Procedures
First Aid Provisions
Accident Reporting
Health and Safety Training Certifications
Electrical Safety
Need Help/Assistance with your SafeContractor Application?
Whether you need help completing your SafeContractor application or would simply prefer a competent Health and Safety expert to manage your Safe Contractor application for you so that you can focus on running your business, Safety Services Direct are here to support you!
We have years of experience in assisting companies, of all sizes and working in all industry sectors, through the SafeContractor registration and assessment process so we have the knowledge and expertise to guide you through the SafeContractor accreditation process with ease.
You will work closely with one of our health and safety consultants, who will review and assess all of your current health and safety processes and documents to ensure that they are up to the standard required in order to pass your SafeContraction application.
For more information on this service, or a no-obligation quote for your specific business needs call us on 0121 756 7204 or email info@safetyservicesdirect.com
We promise to the make process quick and easy whilst also offering ongoing health and safety support for the following 12 months as part of the package so that you can access expert advice from our consultants whenever you need it.