Achilles BuildingConfidence Application Help and Support
Achilles BuildingConfidence Application Help and Support
If you are having some trouble with your Achilles BuildingConfidence application, then we are here to help. Our qualified Health and Safety Consultants can assist you with your Achilles BuildingConfidence application making the registration process quicker and easier. Call us today on 0121 348 7828 to speak to one of our consultants directly.
To request a callback, please fill in the form below
What is Achilles BuildingConfidence?
Achilles BuildingConfidence is a UK construction industry accreditation and risk management scheme that provides certification to Safety Schemes in Procurement (SSIP) and the Common Assessment Standard (CAS).
To register for this scheme, you need to create a profile with information relating to your company, finance, services etc. and make a payment to Achilles.
Once complete, they will send you a standardised pre-qualification questionnaire which you need to complete and return within 30 days.
Achilles will then validate your profile with a data check or audit before letting you know whether you have been successful with your application.
You should note that you can only submit your PQQ four times before being charged again so it is important that you get it right!
What are the benefits of Achilles BuildingConfidence?
There are many reasons why businesses should consider applying for Achilles accreditation:
Demonstrates strong health and safety standards
By achieving Achilles accreditation, you are demonstrating, to your supply chain and potential clients, that your business adheres to the industry-recognised standards across health and safety, corporate social responsibility, environmental protection, training and more.
Builds trust in your business
When you have such an accreditation, it helps gain trust and build confidence in your business from clients and your supply chain making it easier to secure more opportunities and win more business.
Gain advantage over competitors
Many businesses don't realise the one thing that could set them apart from their competitors and help them gain an advantage in the market is a strong accreditation such as Achilles.
Save money and increase profits
Construction accreditation is always a good business choice based on this factor alone.
It can often reduce liability insurance and other professional services costs, which can save you thousands of pounds a year.
Not to mention the increased visibility that you will gain, giving you access to more potential clients, more business, and more money.
Achilles is a fast-growing construction accreditation that more and more businesses are choosing because it can (as put by them) "drive a new kind of procurement with less risk, fewer costs and fewer compliance issues".
If you have any doubts, you can speak to one of our experts today at 01237 477 931 or info@safetyservicesdirect.com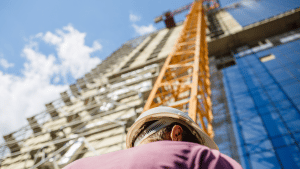 Free Client Portal
When purchasing your Achilles BuildingConfidence Application SSIP, you will also receive access to a bespoke online portal where all your certifications, RAMS and training documentation will be held. Giving you ease of access whether you are on-site or within the office.  This portal is Free of Charge to all our SSIP Clients.
Need support with your Achilles BuildingConfidence application?
Our team of experts are here to help.
Accreditation applications can be a long, time-consuming, and difficult process, and many business owners simply don't have the time to do it all alone.
We have in-house Health and Safety Consultants who have experience in completing the registration process of various PQQs, including Achilles, and have successfully done so for many small to medium-sized businesses across the UK.
Our experts work closely with their clients to complete the following sections of the pre-qualification questionnaire on their behalf for just £350 + VAT:
- Health and Safety Management System
- Subcontracting
- Environmental
For £425 + VAT, they can also complete:
Corporate Social Responsibility
Information Security and GDPR
Quality Management
With our help, you will greatly increase your chances of a successful application and avoid the added charge that is incurred when your application is rejected four times.
So, if youre not quite getting it right, or you dont have time to complete it all yourself, then our Achilles BuildingConfidence support service is the answer you have been looking for.
Please note that, despite the claims of some of our competitors, success can never be guaranteed as the Achilles audit is not carried out by ourselves and depends on a wide number of factors. However, we do have an excellent track record and enviably high success rate in helping and assisting organisations through the process.
If you would like more information or to purchase this service, call us today on 0121 756 7204.