Achieve SSIP Accreditation with any one of the CHAS Support Packages from Safety Services Direct. This will provide 12 months of ongoing competent Health and Safety advice and support as required by Law. 
Simply choose the package below that suits your needs.
To request a callback, please fill in the form below
What is CHAS?
CHAS is an assessment scheme that assists contractors in showing their potential clients that they meet the required health and safety standards set out by CHAS. This is done by completing an online assessment application to obtain accreditation valid for twelve months.
Different levels of compliance accreditation packages
CHAS has three different levels of compliance accreditation packages:
Standard
Advanced
and Elite.
This can be a lengthy and strenuous process that takes up all your time, which doesn't guarantee you getting that all-important accreditation certificate.
Our goal is to simplify and streamline your assessment by providing you with our new support package that includes ongoing competent Health and Safety advice and support as required by Law.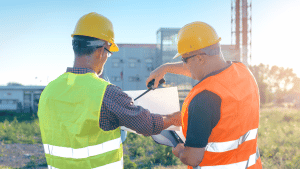 Our CHAS Support package
Our Safety Services CHAS Support package includes everything you need to complete the process, such as:
Provide full support to successfully complete your CHAS accreditation.
Access to our health and safety advice services meeting your competent person's legal requirement.
You will have access to unlimited advice from your competent health and safety advisor, who will be available between 9-5 every day via phone or email. You will be provided with a priority email address which typically prompts a response to any enquiries within 4 working hours of receipt (though often an immediate response can be provided).
An annual review of your Health and Safety policy - If you have a policy that was written/provided to you by Safety Services Direct, then we can review it for you annually free of charge.
Use of the Safety Services Direct Ltd name & the CV of your designated consultant
With a SAS contract, you are entitled to use the Safety Services Direct name in support of tender submissions and to demonstrate that you have a competent person in place.
Assistance with reporting incidents to the HSE- If required, we will provide assistance in preparing and filing the appropriate reports to enforcement agencies such as HSE.
Free Health & Safety Law Poster
Monthly 'Safety Matters' e-bulletin with key health and safety information and updates.
You will receive a SAS-client-only monthly newsletter which contains the latest cases, changes in legislation and other important news surrounding health and safety. This means that when you purchase SAS, your details will be added to the mailing list to ensure that you receive these newsletters at the start of every month.
Please call us for more information on 0121 756 7204.
Free Client Portal
When purchasing your CHAS Support Package SSIP, you will also receive access to a bespoke online portal where all your certifications, RAMS and training documentation will be held. Giving you ease of access whether you are on-site or within the office. This portal is Free of Charge to all our SSIP Clients.